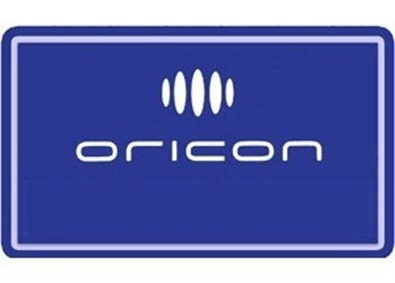 The past week's single charts are topped by Arashi with their 3rd single release of 2012 "Your eyes" selling a very strong but typical for this very popular group, 477,000 copies (release details). This single is the group's 28th #1 charting song in a row and their 35th #1 overall. In the second spot is Korean group 2PM and their single "Beautiful" selling over 141,000 copies (release details).
Rounding out the top three is favorite voice actress/singer Nana Mizuki with her single/EP "Time Space" (release details) that includes three songs including "METRO BAROQUE" the theme song for anime movie BLOOD-C The Last Dark.
On the album charts its Hey! Say! JUMP topping with their second album "JUMP WORLD" selling over 126,000 copies (release details). Second spot are the girls from T-ARA with their first Japanese album "Jewelry box" with over 57,000 copies sold (release details). In the third and fourth spots and continuing with strong sales is Mr. Children and their compilation albums "Mr. Children 2005-2010 MACRO" and "Mr. Children 2001-2005 MICRO" each selling another 23,000+ copies.
The complete top 10 single and album charts follow,
Singles for June 4th – 10th
| | | | | |
| --- | --- | --- | --- | --- |
| Rank |   Group/Artist | Single Title | Released | Sold |
| 1 | Arashi | Your eyes | June 6th | 477,820 |
| 2 | 2PM | Beautiful | June 6th | 141,236 |
| 3 | Nana Mizuki | TIME SPACE  | June 6th | 52,974 |
| 4 | AKB48 | Manatsu no Sounds good! | May 23rd | 35,550 |
| 5 | NMB48 |  Nagiichi | May 9th | 23,279 |
| 6 | Not yet | Suika BABY | May 30th | 16,833 |
| 7 | Shonan no Kaze | Entenka | June 6th | 15,572 |
| 8 | SEKAI NO OWARI | Nemuri Hime | May 30th | 8,514 |
| 9 | Boom Boom Satellites | BROKEN MIRROR | June 6th | 8,043 |
| 10 | Arashi | Face Down  | May 9th | 7,501 |
---
Albums for June 4th – 10th
| | | | | |
| --- | --- | --- | --- | --- |
| Rank |   Group/Artist | Album Title | Released | Sold |
| 1 | Hey! Say! JUMP | JUMP WORLD | June 6th | 126,578 |
| 2 | T-ARA | Jewelry box  | June 6th | 57,102 |
| 3 | Mr. Children | Mr. Children 2005-2010 MACRO | May 9th | 27,171 |
| 4 | Mr. Children | Mr. Children 2001-2005 MICRO | May 9th | 23,123 |
| 5 | Hideaki Tokunaga | Vocalist Vintage | May 30th | 21,314 |
| 6 | Abe Mao | Tatakai wa Owaranai | June 6th | 17,981 |
| 7 | Soraru | Soraai | June 6th | 13,594 |
| 8 | Takuma Terashima | NEW GAME | June 6th | 12,516 |
| 9 | Seiko Matsuda | Very Very | June 6th | 11,828 |
| 10 | The Back Horn | Liv Squall | June 6th | 11,166 |
Source: Oricon