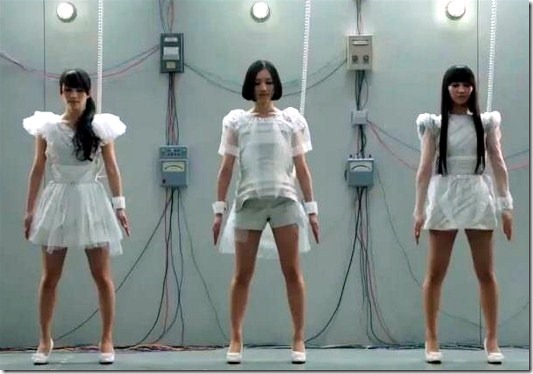 Perfume's new single "Spring of Life" will be released on April 11th and girls have just exposed a longer preview video for the new single. The song used in the video is the "KIRIN Hyouketsu Chi-HI" CM version and it will be available via Chaku-Uta digital delivery (soon). More information and preview video for "Spring of Life" follows,
The song is very much a electro-techno song and video couples that with a high-tech look – good special affects and three of the best looking androids ever.
Information and details for the single plus a teaser video were previously posted here – check out the link for the current release information and CM tie-ins. Full track list hasn't yet been made Official so check back to Comtrya Sugoi when its announced.
Perfume – "Spring of Life" – release date April 11th 2012
Perfume – Spring of Life – release date April 11th 2012
Perfume Official website
Via: Perfume Official Youtube channel