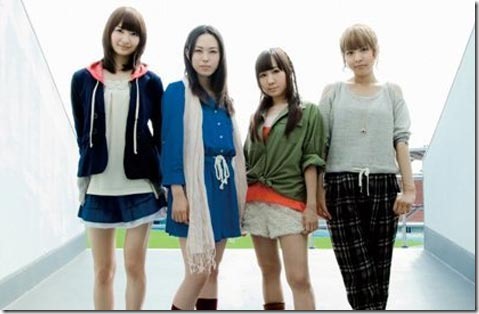 Sphere has updated the details their 11th single "Pride on Everyday" – cover jackets and full track list are official. The single's title track is featured as the ending theme song for third season of anime Bakuman. Sphere's new single "Pride on Everyday" comes in two editions and hits stores November 7th. Read on for updated release details.
Sphere consists of popular voice actresses (seiyuu) Aki Toyosaki, Ayahi Takagaki, Haruka Tomatsu, and Minako Kotobuki. In addition to performing together as Sphere they are also busy with solo releases. Ayahi Takagaki released a new single "Tsuki no Namida" on June 13th (release details) and Haruka Tomatsu released her 9th single "Yume no Sekai" on July 25th (release details) and 10th single "Q&A Recital!" on October 17th. Aki Toyosaki has recently announced her 7th solo single for release on December 19th – more details here.
Member Haruka Tomatsu popularity has recently taken a jump up as her 9th single is featured as the first ending theme for very popular anime Sword Art Online and she also voices main heroine Asuna. Her 10th single is featured now as opening theme for another popular anime My Little Monster (Tonari no Kaibutsu-kun) and she also voices the lead character Mizutani Shizuku.
Sphere released their 3rd album "Third Planet" on July 11th that includes singles – "Hazy" ending theme for anime Hanasaku Iroha, "LET ME DO!!" used as the theme for the Sphere variety show, "High Powered" opening theme for anime Ika Musume season 2, and their most recent double-A single "Non stop road / Ashita e no Kaerimichi" (release details) that features the opening and ending theme for anime Natsuiro Kiseki.
Anime Bakuman's 3rd season continues the story of Moritaka Mashiro and Akito Takagi who have come a long way since their middle school days when they started making manga. Now new trials confront them as they head towards their goal of getting an anime created from one of their manga.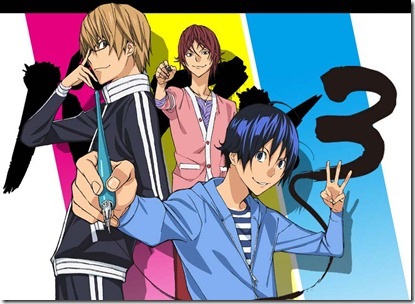 Bakuman begins airing on NHK October 6th. No information yet on if it will be available outside of Japan but the previous seasons were not.
Fans outside of Japan can see Sphere live at their first performance outside of Japan at Anime Festival Asia Singapore 2012 which runs November 9th – 11th. Other artists joining Sphere at the festival are FLOW, May'n, Sea☆A, fripSide, and T.M.Revolution. More details at AFA's website (link at bottom).
Sphere – "Pride on Everyday" – release date November 7th 2012
Limited [CD+DVD] (¥1800)


Regular [CD] (¥1200)


[CD]
1. Pride on Everyday
2. Watashi ♪NOTE to #Pencil
3. Pride on Everyday (off vocal)
4. Watashi ♪NOTE to #Pencil (off vocal)
[DVD]
1. Pride on Everyday (music video)
[CD]
1. Pride on Everyday
2. Watashi ♪NOTE to #Pencil
3. Pride on Everyday (off vocal)
4. Watashi ♪NOTE to #Pencil (off vocal)
Bakuman Official website (NHK TV)