December 14, 2013
-
toyNN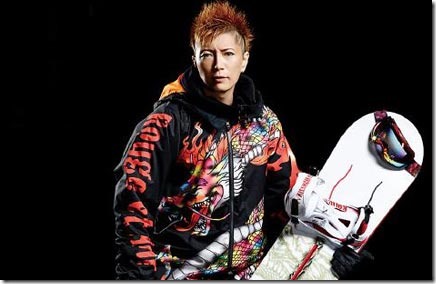 GACKT recently announced new single P.S. I LOVE U with tie-up as the CM song for GACKT x VARTIX campaign. The single is GACKT's first in over a year and includes coupling song RIDE OR DIE with tie-up as CM song for GACKT x kissmark season 3 campaign. GACKT's 44th single P.S. I LOVE U comes on two editions scheduled for release on February 12th 2014 – read on for more details….
~ PV and jacket covers revealed ~
Singer/model/actor GACKT (40) released his 43rd original single WHITE LOVERS – Shiawase na Toki on December 19th 2012. The single, written and composed by GACKT, was featured in the CM for the GACKT x kissmark project season 2 "Rouge et Noir" snowboards and gear.
Most recently GACKT released a pair of greatest hits albums BEST OF THE BEST vol.1 -MILD- and BEST OF THE BEST vol.1 -WILD-" on July 3rd 2013. Fans showed their support pushing the pair to #5 & #6 on the Oricon weekly charts.
Special upcoming live GACKT x Tokyo Philharmonic Orchestra "An Evening of Classic Splendor" with two performances – December 26th 2013 12:30pm & 6:00pm at Tokyo Opera City Concert Hall. More details and ticket information at GACKT's official website (link below).
Single P.S. I LOVE U is planned for two editions (details subject to change),
– Limited with DVD that includes music video for title track.
– Regular CD-only.
Jacket covers and possible bonuses will be announced, come back to Comtrya Sugoi for updates. CM spot and making-of video for GACKT x KISSMARK featuring song RIDE OR DIE below the release details.
GACKT – P.S. I LOVE U – release date February 12th 2014
Limited [CD+DVD] (¥1800)

Regular [CD] (¥1200)

[CD]
1. P.S. I LOVE U
2. RIDE OR DIE
3. P.S. I LOVE U (off vocal)
4. RIDE OR DIE (off vocal)
[DVD]
1. P.S. I LOVE U (music video)
[CD]
1. P.S. I LOVE U
2. RIDE OR DIE
3. P.S. I LOVE U (off vocal)
4. RIDE OR DIE (off vocal)
GACKT x kissmark 3rd season special website