December 11, 2013
-
toyNN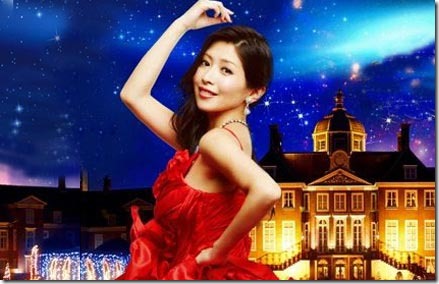 Minori Chihara has officially announced her 19th single FOOL THE WORLD with tie-up as the opening theme for upcoming anime Nobunaga the Fool. Minori Chihara will also voice character Ichihime in the original anime from studio Satelight. Single FOOL THE WORLD comes on three editions scheduled for release on February 26th 2014 – read on for more details….
~ PV and full release details revealed ~
Voice actress and singer/songwriter Minori Chihara just released new album NEO FANTASIA on December 11th 2013 (more details). The album includes four singles including her newest single Kyokai no Kanata released on October 30th 2013 with tie-up as the opening theme for anime Beyond the Boundary (Kyokai no Kanata) and Minori Chihara is also voicing key character Mitsuki Nase in the dark fantasy anime.
Minori Chihara is also getting ready for her special Christmas live, "Minori Chihara Xmas Party 2013" December 23rd 4:00pm at Ryogoku Kokugikan (Sumo Hall), Yokoami Sumida Tokyo. Tickets and more information at special website (link below).
Anime Nobunaga the Fool is an original story by Shoji Kawamori (Macros, Escaflowne) and produced by studio Satelight. The futuristic story that draws characters from the Warring States period and European history with planets of the East and West with a long history of turmoil trying to find a new destiny. The prophesied savior of the western planet, Jeanne "Kaguya" d'Arc along with Leonard Da Vinci has helped bring about a renaissance after long periods of war. They now embark to the eastern planet, still locked in war, and meet Nobuaga "the Fool" who longs for the power the change his world. The meeting of Kaguya and Nobuaga begin the path to transform the cultures of both worlds.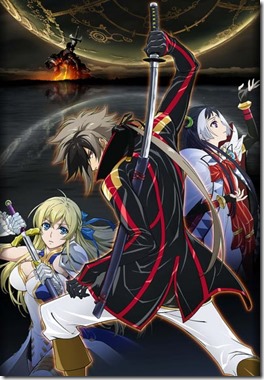 Mamoru Miyano stars as Nobunaga, Tomokazu Sugita as Leonardo da Vinci, Yoko Hikasa as Jeanne "Kaguya" d'Arc, and Minori Chihara as supporting character Ichihime. Anime Nobunaga the Fool begins airing on TV Tokyo January 5th 2014. Outside of Japan, not officially announced yet, the anime should be available on streaming provider Crunchyroll. Check our Crunchyroll updates page for all the newly available episodes.
Single FOOL THE WORLD is planned for three editions (details subject to change),
– Limited with DVD that includes music video for title track.
– Anime themed CD-only with illustrated jacket cover.
– Regular CD-only.
Full track list, jacket covers, and possible bonuses will be announced, come back to Comtrya Sugoi for updates. Watch the anime promo videos featuring Mamoru Miyano and Yoko Hikasa and featuring opening theme song FOOL THE WORLD after the single release details.
Minori Chihara – FOOL THE WORLD – release date February 26th 2014
Limited [CD+DVD] (¥1800)

Anime [CD] (¥1200)

[CD]
1. FOOL THE WORLD
2. undecided
3. undecided
4. undecided
[DVD]
1. FOOL THE WORLD (music video)
[CD]
1. FOOL THE WORLD
2. undecided
3. FOOL THE WORLD (TV-size)
Regular [CD] (¥1300)

 
[CD]
1. FOOL THE WORLD
2. undecided
3. undecided
4. undecided
 
Minori Chihara official website
Minori Chihara Smile Days (blog)
Minori Chihara Xmas Party 2013