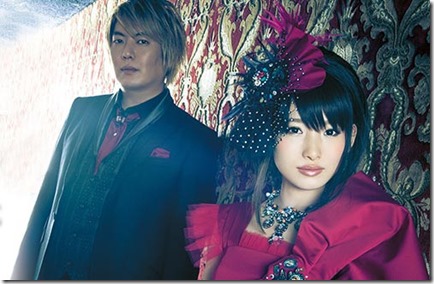 fripSide has updated release details for new single "black bullet" – artist photo, bonus details, and audio preview revealed. Their 8th single has tie-up as the opening theme for anime Black Bullet. Single "black bullet" comes on two editions hitting stores May 14th 2014 – updated details and previews follow…
~ jacket covers and PV revealed ~
The new single's coupling track pico scope -SCALA- has tie-up as the theme song for the animated PR video for the SCALA (XFEL) x-ray laser research facility (video follows after the release details).
Most recently fripSide release their 7th single "eternal reality" with tie-in as the second opening theme for anime TV series A Certain Scientific Railgun S (Toaru Kagaku no Railgun S). Single "eternal reality" released August 21st 2013 and fans pushed it to #8 on the weekly Oricon charts.
fripSide's producer Satoshi Yaginuma also forms one part of band ALTIMA along with Move's Mototaka "motsu" Segawa (rap lyrics, rap vocals) and Maon Kurosaki (lyrics, vocals). They recently released 1st album TRYANGLE on March 26th 2014 (more details).
Anime Black Bullet, adapted from light novels by Kanzaki Shiden, is set in the near future Tokyo after a parasitic virus Gastrea has devastated mankind and forced those that remain behind metal walled cities. Select female children are born infected with the virus – as "cursed children" they have super-human powers. Special security groups have formed teams to fight the Gastrea with an Initiator (cursed children) and a Promoter who leads the Initiators. High school student Satomi Rentaro is a Promoter and along with younger sister and Initiator Aihara Enju plus Rentaro's childhood friend Tendo Kisara are set on a mission to prevent Tokyo's destruction.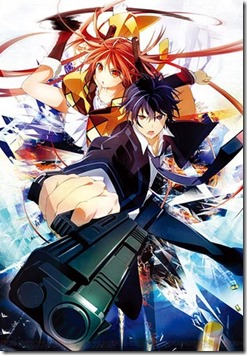 The anime features Aki Toyosaki (Seitenshi), Aoi Yuki (Hiruko), Yui Horie (Tendo Kisara), along with Yuuki Kaji (Satomi Rentaro) and Rina Hidaka (Aihara Enju). Anime Black Bullet begins airing in Japan on Tokyo MX and other digital channels April 8th 2014. Outside of Japan provider Crunchyroll is simulcasting – check our Crunchyroll new episodes page or hit the link for Black Bullet for episodes and related stories. Trailer video below the release details.
The anime's ending theme will be provided by Nagi Yanagi with her 8th single titled Tokohana (more details).
fripSide's 8th single "black bullet" comes on two editions (details subject to change). Both editions offer purchase bonus B3-size double sided poster fripSide x Black Bullet while supplies last. Additional bonus at selected stores – photo (varies, target stores: animate, Gamers, Sofmap, HMV, Tsutaya, SevenNet, Toranoana).
Jacket covers and more yet to be revealed, come back to Comtrya Sugoi for updates.
fripSide – black bullet – release date May 14th 2014
Limited [CD+DVD] (¥1800)

Regular [CD] (¥1200)

[CD]
1. black bullet
(preview)

2. pico scope -SACLA-
3. black bullet (off vocal)
4. pico scope -SACLA- (off vocal)
[DVD]
1. black bullet (music video)
2. making-of music video

[CD]
1. black bullet
2. pico scope -SACLA-
3. black bullet (off vocal)
4. pico scope -SACLA- (off vocal)