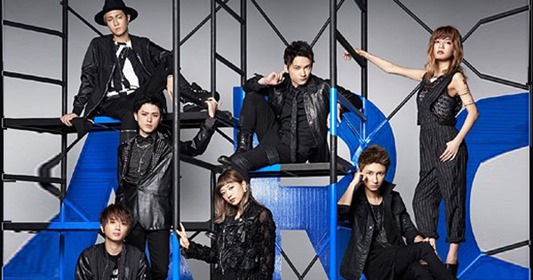 AAA revealed more details for single Ashita no Hikari (アシタノヒカリ) – jacket covers unveiled. Their 47th single has tie-up as 2nd theme song for ongoing anime World Trigger. Single Ashita no Hikari comes on two editions scheduled for release on May 27th 2015. Read on for more details.
Popular 7-member performance group AAA just released 46th single GAME OVER? on April 29th 2015. The single has tie-up as theme song for TV Asahi drama 7-Ri no Idol GoGo! and smartphone game Puyo Puyo Quest!! CM.
AAA, celebrating their 10th anniversary this year, are doing a 7-consecutive single release project. New single Ashita no Hikari is the 5th release with 46th single the 4th and 45th Boku no Yuutsu to Fukigen na Kanojo (ぼくの憂鬱と不機嫌な彼女 )(2015.03.25) the 3rd, 44th single Lil' Infinity (2015.02.18) the 2nd, and 43rd single I'll be there (2015.01.28) started the project.
Each of the 7 releases (planned singles) can be purchased via special mu-mo shop that includes application ticket for AAA 10th Anniversary Special LIVE events. Fans submitting codes from all 7 releases will be awarded ticket to attend event planned for September 13th & 14th at Yoyogi First Gymnasium Tokyo. More details at special website (link below).
Anime World Trigger, adapted from manga by Ashihara Daisuke, is set in Mikado City after entities called Neighbors opened a dimensional gate and attacked. The Border agency is formed and uncovers the alien technology call Trigger which they adapt to protect earth from the ongoing attacks. High school student Osamu has joined Border as a trainee and things begin to change when he meets transfer student Yuma who is much more than he appears to be…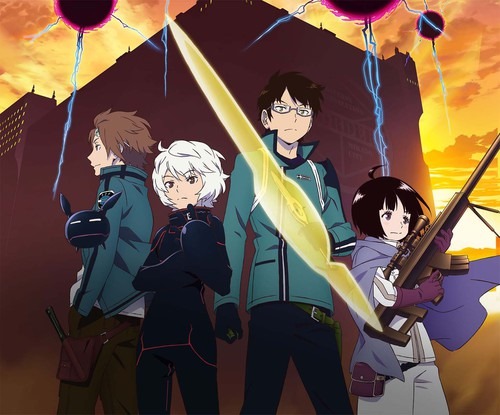 The anime started airing October 2014 and continues on TV Asahi in Japan. Provider Crunchyroll simulcasts – hit the link for World Trigger for episodes and related stories.
Single Ashita no Hikari comes on two editions (details subject to change). Limited has anime themed illustrated jacket cover and additional anime themed bonus (details coming). Regular edition includes "AAAR" – 3D capture Doll for smartphones.
Audio preview below and episode #28 preview after the release details.
AAA – Ashita no Hikari (アシタノヒカリ) – release date May 27th 2015
Limited [CD] (¥1000)


Regular [CD] (¥777)


[CD]
1. Ashita no Hikari
(preview)

2. Ashita no Hikari (off vocal)

[CD]
1. Ashita no Hikari
2. Ashita no Hikari (off vocal)
AAA 10th Anniversary Special Singles
AAA 10th Anniversary mu-mo shop