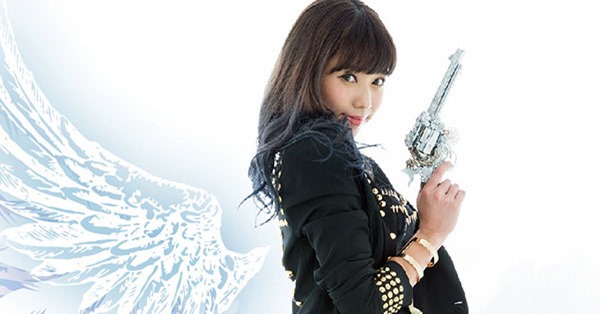 Pile revealed a preview music video for new single Dream Trigger. Her 3rd major label single has tie-up as 3rd theme song for anime World Trigger. Single Dream Trigger comes on four editions releasing November 4th 2015.
Voice actor and singer Pile (Eriko Hori)(27) made her singing debut in 2007 and released four indie singles. She made her voice acting debut as Nishikino Maki for the Love Live! School Idol Project and as a member of its fictional idol group μ's (Muse).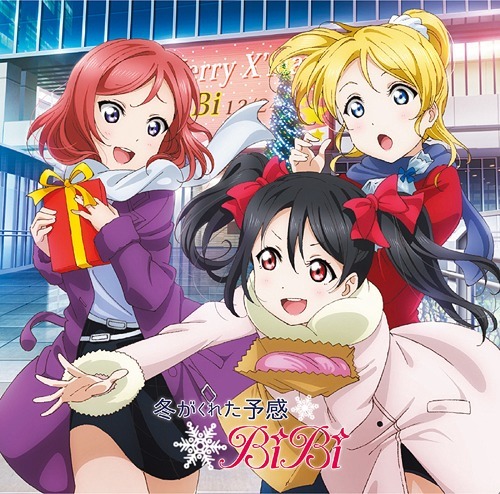 Her character (left) is also part of spin-off unit BiBi along with Nanjo Yoshino and Sora Tokui and they release their next single January 20th 2016 featured in smartphone game Love Live! School Idol Festival. (jacket cover from their 2014 release for the game).
With the success of Love Live! Pile released first major label single Densetsu no FLARE on December 3rd 2014 with tie-up as ED3 for anime Tenkai Knights. Most recently she released 2nd single Kimi ga Kureta KISEKI (2015.04.22) with tie-up as ending theme for anime Duel Masters VSR.
Anime World Trigger is adapted from manga by Ashihara Daisuke and set in Mikado City after entities called Neighbors opened a dimensional gate and attacked. Protective agency Border has adapted the alien technology call Trigger to protect earth from the attacks. The new season introduces new characters and continues following the efforts of new Border agents Mikumo Osamu, Neighbor Kuga Yuma, and Amatori Chika as they protect all that is important.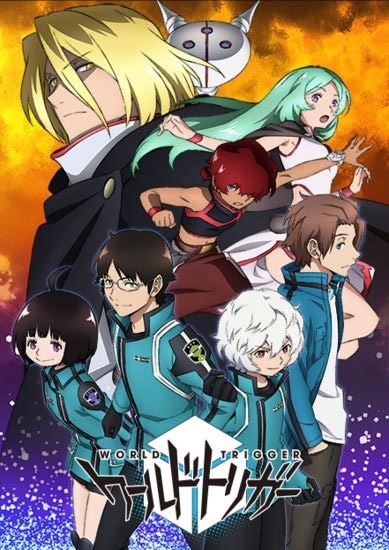 World Trigger: Fugitive Arc starts airing October 11th 2015 on TV Asahi in Japan and provider Crunchyroll continues its simulcast. Hit the link for World Trigger for episodes and related stories.
Single Dream Trigger comes on four editions. Each edition features a different coupling track and Limited A includes live performance footage from the March 13th 2015 Live JEWEL VOX at Shibuya Duo.
Most stores offer artist photo bonus with either edition purchased – image and availability varies by store (cdJapan sample),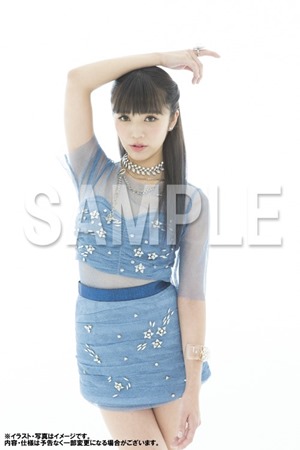 Preview music video after the release details
Pile – Dream Trigger – release date November 4th 2015
Limited A [CD+DVD] (¥2000)


Limited B [CD] (¥1200)


[CD]
1. Dream Trigger
(preview)
       
2. Vampire Kakumei
3. Densetsu no FLARE (strings ver.)(off vocal)

[DVD]
1. Dream Trigger (music video)
2. Live JEWEL VOX at Shibuya Duo
– Jewelry Door
– Furuwasete
– Black Butterfly
– Dream of Princess
– Densetsu no FLARE
– HANABI!!!

[CD]
1. Dream Trigger
2. Vampire Kakumei
3. Kimi ga Kureta KISEKI (strings ver.)(off vocal)
Regular "Anime" [CD] (¥1000)


Regular [CD] (¥1200)       


[CD]
1. Dream Trigger
2. Vampire Kakumei
[CD]
1. Dream Trigger
2. Vampire Kakumei
3. Dream Trigger (strings ver.)(off vocal)