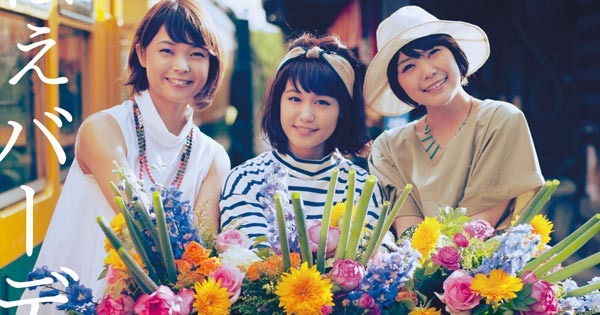 Negicco unveiled jacket covers, full track list, and full music video for new single Nee Vardia (Nee Bardia, ねぇバーディア). Their 16th single title track is written and composed by Rekishi (Ikeda Takafumi, 池田貴史) and coupling track Oyasumi written by MEG and composed by group producer connie. Single Nee Vardia comes on five editions hitting stores August 11th 2015.
Niigata based idol unit Negicco debuted in 2003 and most recently released 2nd full length album Rice & Snow on January 20th 2015. They just held their NEGiFES ~ Negicco 12th Birthday ~ event at Tokorozawa Aviation Memorial Park Saitama on July 20th 2015.
Supporting their home city of Niigata, the group recently participated in a PR campaign for Niigata city – "Niigata ☆ JIMAN!". Promotional video below.
Single Nee Vardia comes on five editions. Limited B edition includes bonus CD with ReNegi (remix) songs. A 7-inch vinyl 2-song edition has limited availability.
Music video for Nee Vardia after the release details.
Negicco – Nee Vardia (ねぇバーディア) – release date August 11th 2014
Limited A [CD+DVD] (¥1800)


Limited B [CD+CD] (¥1700)


[CD]
1. Nee Vardia
lyrics, music: Ikeda Takafumi

2. Oyasumi
lyrics: MEG, composer: connie, arrangement: Hase Yasuhiro

3. Nee Vardia (off vocal)
4. Oyasumi (off vocal)
[DVD]
1. Nee Vardia (music video)
2. Oyasumi (music video)

[CD]
1. Nee Vardia
2. Oyasumi
3. Nee Vardia (off vocal)
4. Oyasumi (off vocal)

[CD] ReNegi
1. Summer Breeze (Royal Mirrorball remix)
2. Festival de Aimasho (bo en remix)
3. Negi-sama! Bravo ☆ (Tomggg remix)

Limited C (¥463)


Regular [CD] (¥1000)


[CD]
1. Nee Vardia
[CD]
1. Nee Vardia
2. Oyasumi
3. Nee Vardia (off vocal)
4. Oyasumi (off vocal)
Limited Analog 7" vinyl (¥1500)


 
A. Nee Vardia
B. Oyasumi