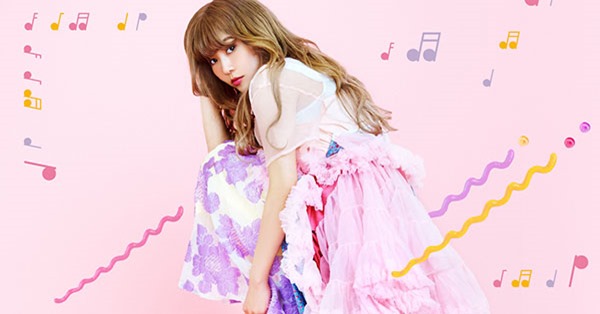 Pile updated the release details for new single Melody – jacket covers, full track list, and preview music video unveiled. Her 4th major label single is featured as opening theme for season two of anime RIN-NE. Single Melody comes on four editions hitting stores May 18th 2016.
Voice actor and singer Pile (Eriko Hori)(27) most recently released 2nd major label album PILE on March 18th 2016. Previously she released single Dream Trigger on November 4th 2015. Her 3rd major label single has tie-up as 3rd theme song for anime World Trigger.
Pile who debuted in 2007 re-invigorated her career making voice acting debut as Nishikino Maki for the Love Live! School Idol Project and as a member of its fictional idol group μ's (Muse).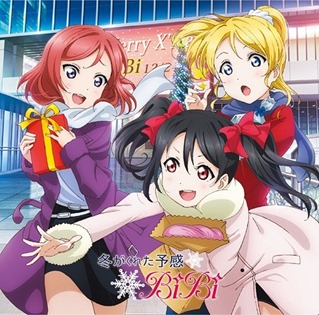 Anime RIN-NE (RINNE) is adapted from manga by popular longtime mangaka Rumiko Takahashi (Urusei Yatsura, Ranma 1/2, Inuyasha). In the story high school student Rokudo Rinne is a poor shinigami who along with familiar Rokumon and classmates Mamiya Sakura (who can see spirits), Jumonji (exorcist), and others help solve the problems of wondering souls.
The anime started April 9th 2016 on NHK in Japan. Provider Crunchyroll streams – check our Crunchyroll updates page for all the latest anime or hit the link for RIN-NE for episodes and related stories.
Season two first ending theme Hanashi o Shiyo is provided by GLIM SPANKY.
Single Melody comes on four editions. Each edition has a different tracklist. Most stores offer bonus artist photo bonus – image varies by edition and store (CDJapan samples – Limited A, Limited B, Regular Anime, Regular),
Preview music video after the release details
Pile – Melody – release date May 18th 2016
Limited A [CD+DVD] (¥2000)


Limited B [CD] (¥1200)


[CD]
1. Melody
2. angel song 
3. Dream Trigger (another ver.)
4. Melody (off vocal)
5. angel song (off vocal) 

[DVD]
1. Dream Trigger (music video)
2. Making-of music video documentary     

[CD]
1. Melody
2. angel song (another ver.)
3. Dream Trigger (another ver.)
4. Melody (off vocal)
5. angel song (another ver.)(off vocal)
Regular "Anime" [CD] (¥1000)


Regular [CD] (¥1200)


[CD]
1. Melody
2. Dream Trigger (another ver.)
4. Melody (off vocal)
5. Dream Trigger (another ver.)(off vocal)
[CD]
1. Melody
2. angel song 
3. Dream Trigger (another ver.)
4. Melody (off vocal)
5. angel song (off vocal)