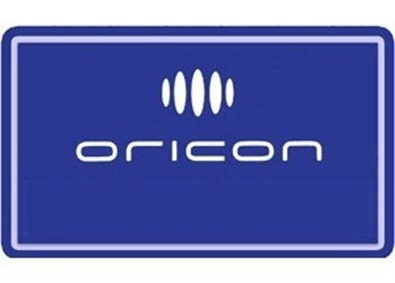 This past week the Oricon single charts are topped by Tohoshinki (TVXQ) with their new single "ANDROID" selling over 150,000 copies. Check out the release details and preview video for their 2nd single of 2012. In the second spot is one of our favorites SCANDAL with "Taiyo Scandalous" selling a good 31,500 copies – more details on this single including information on the 2 special band units formed for the coupling songs can be found in a previous report.
Another favorite, Minori Chihara (singer/seiyuu) gets her latest single "ZONE//ALONE" in the #6 spot on the charts. This single is featured as the opening theme for anime "Horizon in the Middle of Nowhere II" – hit this link for more details and preview music video.
The weekly album charts again find pop-diva Namie Amuro with album "Uncontrolled" at the top for the 3rd week in a row – selling another 44,000 copies (release details). In the 3rd spot is favorite seiyuu group Sphere and their third album "Third Planet" with 21,000 sold. Check out the release details.
SUPER JUNIOR gets their import mini-album "Sexy, Free & Single" into the 5th spot on the album charts. They are releasing this song with Japanese lyrics as their new Japanese single on August 22nd – more details here.
The complete top 10 single and album charts follow,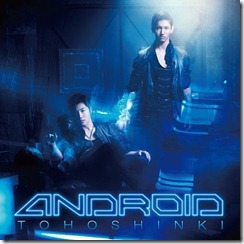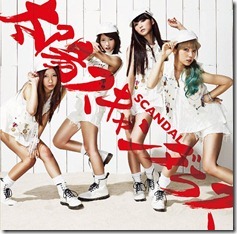 Singles for July 9th – 15th
| | | | | |
| --- | --- | --- | --- | --- |
| Rank |   Group/Artist | Single Title | Released | Sold |
| 1 | Tohoshinki | ANDROID | July 11th | 152,412 |
| 2 | SCANDAL | Taiyo Scandalous | July 11th | 31,583 |
| 3 | flumpool | Because…I am | July 11th | 28,128 |
| 4 | Ketsumeishi | LOVE LOVE Summer | July 11th | 20,746 |
| 5 | Yamashita Tomohisa | LOVE CHASE | July 4th | 11,951 |
| 6 | Minori Chihara  | ZONE//ALONE  | July 11th | 11,610 |
| 7 | The Gospellers | Just to be with you It's Alright | July 11th | 11,034 |
| 8 | Girls Generation | PAPARAZZI | June 27th | 9,547 |
| 9 | Kim Hyun Joong | HEAT | July 4th | 6,916 |
| 10 | 2PM+2AM | OneDay | July 4th | 6,094 |
---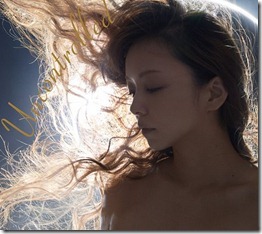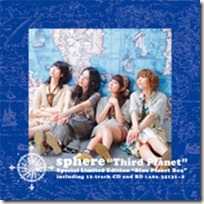 Albums for July 9th – 15th
| | | | | |
| --- | --- | --- | --- | --- |
| Rank |   Group/Artist | Album Title | Released | Sold |
| 1 | Namie Amuro | Uncontrolled | June 27th | 44,593 |
| 2 | Che'Nelle | Believe | July 4th | 27,887 |
| 3 | Sphere | Third Planet | July 11th | 21,163 |
| 4 | GReeeeN | Utautai ga Uta Utai ni Kite Uta Utae to Iu ga Utautai ga Utaudake Utaikireba Uta Utaukeredomo Utautai Dake Uta Utaikirenai Kara Uta Utawanu!? | June 27th | 19,471 |
| 5 | SUPER JUNIOR | Sexy, Free, and Single [Import] | July 6th | 17,175 |
| 6 | Fumiya Fujii | Live is Beautiful | July 11th | 14,053 |
| 7 | Noa | Noa's LOVE | July 1th | 10,444 |
| 8 | Linkin Park | Living Things | June 20th | 9,949 |
| 9 | Base Ball Bear | Hatsukoi | July 11th | 9,882 |
| 10 | Princess Princess | The Rebirth Best ~reunion~ | June 27th | 9,506 |
Source: Oricon