November 27, 2012
-
toyNN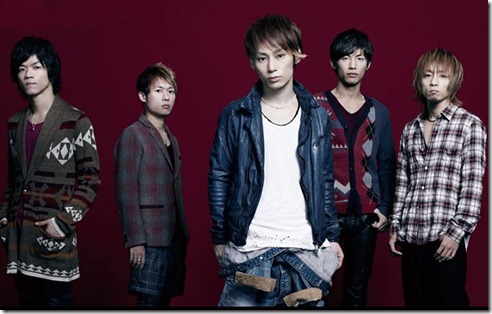 UVERworld has announced the release of a new single "REVERSI" which will be featured as the theme song for upcoming anime movie Blue Exorcist. The single will also include "Core Pride" which was previously featured as the first opening theme for the Blue Exorcist anime TV series. Single "REVERSI" comes on three editions and is scheduled to be in stores December 26th – read on for more details…
Song "REVERSI" is also included on UVERworld's new album "THE ONE" that releases tomorrow, November 28th. More details are reported here.
The Blue Exorcist movie is an original story with the characters from the manga by Kato Kazue. The movie set in the winter adds a new character boy-demon Usamaro voiced by Rie Kugimiya and Taiwanese exorcist Cheng-Long Liu voiced by Kiuchi Hidenobu (Gosick, Monster).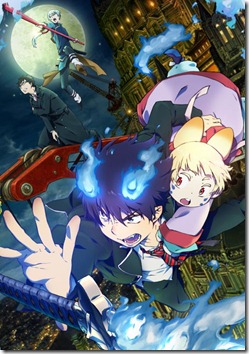 The Blue Exorcist movie premiers in Japan on December 28th 2012 – the current trailer video follows after the album release details. The anime TV series adaption aired beginning in May 2011 and ran 25 episodes – watch it over at Crunchyroll.com or hit the link for Blue Exorcist for episode list and related reports.
UVERworld fans can see the band at upcoming major concert events "UVERworld 2012 Arena Tour" ,
– Nov 10th & 11th Yoyogi National Stadium, Tokyo
– Dec 1st Saitama Super Arena, Saitama
– Dec 8th & 9th NGK Insulators Hall, Nagoya
– Dec 15th & 16th World Memorial Hall, Kobe
– Dec 22nd Kokusai Center, Fukuoka
And a few smaller venues with UVERworld holding live events billed as "ARENA TOUR 2012 Warm-up Gig",
– Nov 5th eggman, Shibuya (fan club members only)
– Nov 8th duo MUSIC EXCHANGE Shibuya (fan club members only)
– Nov 24th Zepp Fukuoka
– Nov 26th BAY5 SQUARE Kochi
More details and ticketing information is available at the band's website (link at bottom).
Single "REVERSI" will come on three editions,
– Limited with bonus DVD (contents undecided).
– Limited Pressing anime themed with bonus track "Core Pride"
– Regular CD-only.
Full track list, cover jackets, and possible bonuses will be announced so check back to Comtrya Sugoi for updates.
UVERworld – "REVERSI" – release date December 26th 2012
Limited [CD+DVD] (¥1529)


Limited Pressing Anime [CD] (¥1300)


[CD]
1. REVERSI
2. undecided
3. undecided
4. undecided
[DVD]
1. undecided
[CD]
1. REVERSI
2. Core Pride
3. undecided
4. undecided
5. undecided
Regular [CD] (¥1223)


 
[CD]
1. REVERSI
2. undecided
3. undecided
4. undecided
 
Blue Exorcist Official website (Japanese)
Blue Exorcist Office website (English)