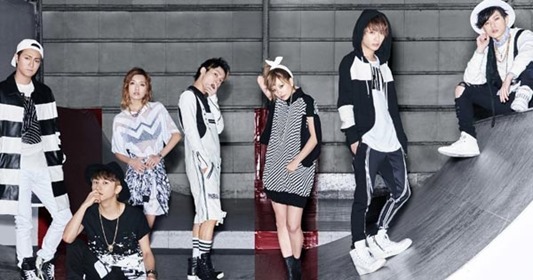 AAA is about to release new single GAME OVER? with tie-up as theme song for TV Asahi drama 7-Ri no Idol GoGo! and smartphone game Puyo Puyo Quest!! CM. Their 46th single continues their 10th anniversary celebration and 7-consecutive single releases. Single GAME OVER? comes on one CD-only edition releasing April 29th 2015. Preview music video and more details follow.
AAA revealed more details for 47th single Ashita no Hikari (アシタノヒカリ) with tie-up as main theme for ongoing anime World Trigger. The single comes on two editions scheduled now for release on May 27th 2015 (more details).
Popular 7-member performance group AAA released 45th Boku no Yuutsu to Fukigen na Kanojo (ぼくの憂鬱と不機嫌な彼女 ) on March 25th 2015 as the 3rd of their 7-consecutive releases. Previously released their 44th single Lil' Infinity (2015.02.18) and 43rd single I'll be there (2015.01.28).
Each of the 7 releases (planned singles) can be purchased via special mu-mo shop that includes application ticket for AAA 10th Anniversary Special LIVE events. Fans submitting codes from all 7 releases will be awarded ticket to attend event planned for September 13th & 14th at Yoyogi First Gymnasium Tokyo. More details at special website (link below).
Single GAME OVER? comes on one CD-only edition plus music card versions via selected stores. Includes "AAAR" – 3D capture Doll for smartphones.
Preview music video after the release details.
AAA – GAME OVER? – release date April 29th 2015
Regular [CD] (¥777)


 
[CD]
1. GAME OVER?
2. GAME OVER? (off vocal)
 
AAA 10th Anniversary Special Singles
AAA 10th Anniversary mu-mo shop