September 22, 2013
-
toyNN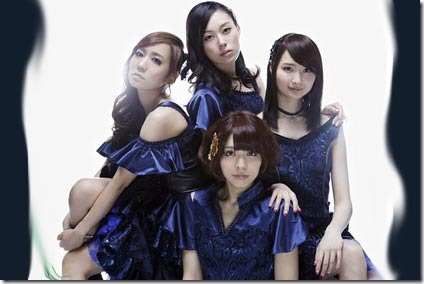 Sphere recently announced their 13th single "Sticking Places" with tie-in as ending theme for upcoming anime TV series Yu-Sibu. The single is planned for three editions that hit stores November 27th 2013 – read on for more details and preview trailer for anime Yu-Sibu…
~ updated details ~
Most recently voice actress singing group Sphere released single "GENESIS ARIA" on May 1st 2013 (more details). The single's title track has tie-in as the opening theme for anime TV series Arata Kangatari (Arata The Legend). Fans showed good support pushing the single to #7 on the weekly Oricon charts.
Sphere consists of popular voice actresses (seiyuu) Aki Toyosaki, Ayahi Takagaki, Haruka Tomatsu, and Minako Kotobuki. In addition to their anime voice work and activities with Sphere each member has solo projects. Member Aki Toyosaki is getting ready to release her 2nd album "Love letters" on September 25th 2013 (more details). Ayahi Takagaki released her 6th single "Next Destination" (2013.08.14) with tie-in as ending theme for anime Symphogear G (more details).
Anime Yu-Sibu, full title Yusha ni Narenakatta Ore wa Shibushibu Shushoku wo Ketsui Shimashita (Since not becoming a hero, reluctantly I've taken a job), is adapted from comedy light novels by Jun Sakyo. The story follows Raul Chaser who didn't get a chance to become a hero when the demon lord was defeated before his hero exam. He reluctantly decides to get a job at a general goods shop in the capital city. One day another part-time job seeker comes to the shop, Fino Bloodstone, the daughter of the defeated demon lord and heir of the demon lord.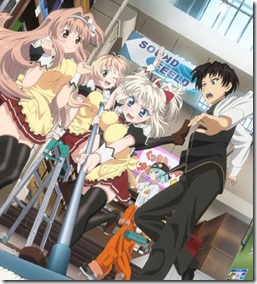 The anime begins airing in Japan late-night October 4th 2013 on Tokyo MX. No announcement yet if it will be available outside of Japan. Watch the newest preview trailer below the release details.
The opening theme for the anime is provided by ZAQ with her 4th single "Extra Revolution" (more details).
Sphere's 13th single "Sticking Places" comes on 3 editions (details subject to change),
– Limited with DVD that includes music video for title track.
– Limited Pressing anime themed with illustrated jacket and different CD-track list.
– Regular CD-only.
Jacket covers, full track list, and possible bonuses will be announced. Come back to Comtrya Sugoi for updates. Watch the preview trailer for anime Yu-Sibu below the release details.
Sphere – Sticking Places – release date November 27th 2013
Limited [CD+DVD] (¥1800)


Limited Pressing Anime [CD] (¥1200)


[CD]
1. Sticking Places
2, undecided
3. undecided
4. undecided
[DVD]
1. Sticking Places (music video)
[CD]
1. Sticking Places
2, undecided
3. undecided
4. undecided
Regular [CD] (¥1200)


 
[CD]
1. Sticking Places
2, undecided
3. undecided
4. undecided
 
Sphere Official website (Planet Sphere)