February 22, 2014
-
toyNN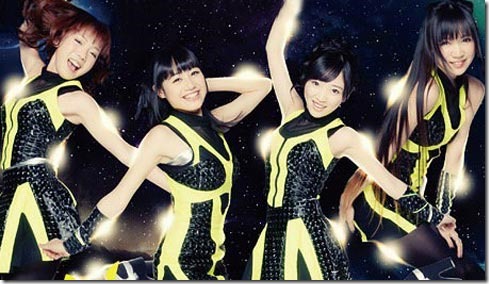 StylipS announced their 6th single Junsui na Fujunbutsu (純粋なフジュンブツ) (Pure Impurities) with tie-up as the opening theme for upcoming anime Mangaka-san to Assistant-san to. The single now also includes the anime's ending theme (not yet untitled). Single Junsui na Fujunbutsu comes on two editions scheduled for release on May 21st 2014 – read on for more details…
~ updated details, PV revealed ~
Idol group StylipS is just about to drop their 5th single NOVA Revolution on February 26th 2014 (more details and PV).  The single is featured as the second theme song for short anime Donyatsu. Previously StylipS released their 4th single Prism Sympathy (2013.07.24) with tie-in as ending theme for animeFate/kaleid liner Prisma☆Illya.
The unit debuted in February 2012 and underwent a line-up change April 2013 when original members Yui Ogura and Ishihara Kaori graduated and new members Ito Miku and Toyota Moe joining remaining members Matsunaga Maho and Noto Arisa.
StylipS is holding a release event for 5th single NOVA Revolution – a free mini-live and talk Brand-new Style Volume 5 ~ Supernova Bombing ~,
– March 2nd 2014 2:30pm Sunshine Fountain Square Ikebukuro
Anime Mangaka-san to Assistant-san to (マンガ家さんとアシスタントさんと) is adapted from manga by Hiroyuki. The manga began in 2008 and ended in 2013 but was restarted in August 2013 as Mangaka-san to Assistant-san to 2. The story follows mangaka Aito Yuuki who constantly needs to consult with his assistant Ashisu Sahoto due to his lack of basic understanding for his characters feelings and interactions. Ashisu tolerates a wide range of requests for 'better understanding' from her boss.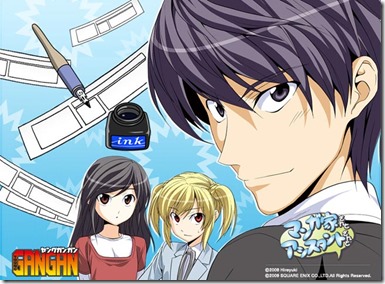 The anime is scheduled to begin airing April 2014. Details are still limited on the anime and an informational website has yet to be launched. The anime adaption was only announced in December 2013 and a promotional twitter account was opened earlier this month (link below).
Single Junsui na Fujunbutsu is planned for two editions (details subject to change),
– Limited with DVD containing music video for title track. Includes the OP/ED songs plus two bonus coupling songs their karaoke versions for 8 total tracks.
– Regular CD-only anime themed with illustrated jacket cover. Includes the OP/ED songs and karaoke versions for 4 total tracks.
Jacket covers, full track list, and more will be added when announced. Come back to Comtrya Sugoi for updates.
StylipS – Junsui na Fujunbutsu (純粋なフジュンブツ) (Pure Impurities) – release date May 21st 2014
Limited [CD+DVD] (¥2000)

Regular [CD] (¥1200)

[CD]
1. Junsui na Fujunbutsu
lyrics: Hata Aki, music: Takada Akira

2. undecided ED theme
3. undecided C
4. undecided D
5. Junsui na Fujunbutsu (off vocal)
6. undecided ED theme (off vocal)
7. undecided C (off vocal)
8. undecided D (off vocal)
[DVD]
1. Junsui na Fujunbutsu (music video)
2. undecided

[CD]
1. Junsui na Fujunbutsu
2. undecided ED theme
3. Junsui na Fujunbutsu (off vocal)
4. undecided ED theme (off vocal)
Mangaka-san to Assistant-san to official website (manga)